Sixty Pellet Mills Have Been Completed for Russia Client
A Russia client ordered sixty pellet mills from us in August, these machines include ZLSP-D 120B/ 150B/ 200B/ 230B/ 260B/ 300B electric pellet mill. These pellet mills not only have eye-catching appearance, but also have a very good pellet making effect. This is why our Russia customer finally chosen us after comparing a number of suppliers.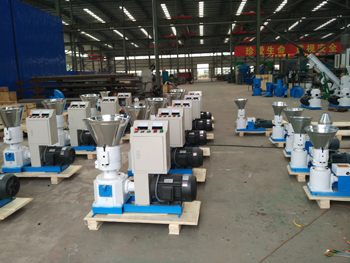 color customized pellet mills

ruce husk made from these pellet making machine
GEMCO is famous pellet mill manufacturer in China, we can provide you pellet mill with various parameters and application requirements. The pellet machine is of good quality and easy to operate, we can also make pellet machine with the special request for you, for example, the color of the above machine is in line with the customer's requirements.
Choose GEMCO, you will be a step closer to success!