Pickup Round Baler
About pickup round balers
Pickup round balers are mainly used for picking up bales of grass, alfalfa, wheat straw, rice straw, etc. There are two models of pickup round balers, RXYK0850 and RXYK0870.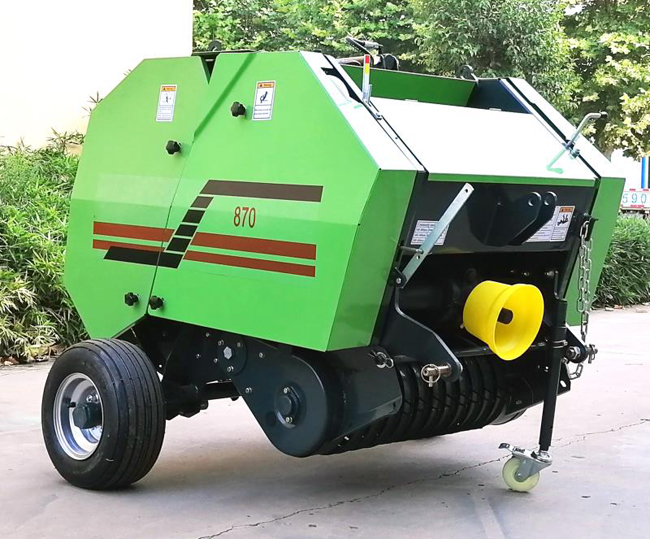 Application:
Bales are light enough to carry by hand.
We produces the mini round baler since 2009, exporting over 20,000 units all over the world.
We promise two years warranty for parts broken.
Bale hay with your compact tractor.
Small size and light weight allow it suitable for compact tractor even 15hp.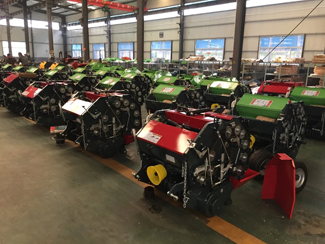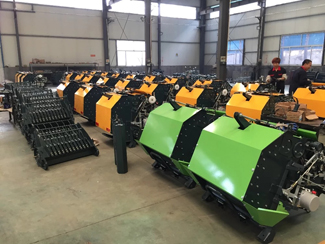 Advantages
CE approved.
Twine auto binding system.
Hydraulic ejection system.
Bale density adjustable.
Simple mechanism,low maintenance.
The gearbox output is protected by shear bolt.
Hydraulic lifting system for easy ridge crossing.
Light and round straw bales convenient for transportation.
Specification:
| | RXYK0850 | |
| --- | --- | --- |
| Bale size: dia.*width | φ50×70cm | φ61×70cm |
| Dimension (L*W*H) | 115*130*120cm | 130*130*135cm |
| Weight | 390kg | 440kg |
| Pickup width | 80cm | 80cm |
| Efficiency | 3-5km/hour | 3-5km/hour |
| Capacity (bales per hour) | 80-120 bales/hour | 80-100 bales/hour |
| Tire size | 16x6.5-8-4PR | 16x6.5-8-4PR |
| PTO | 540 rpm | 540 rpm |