Hammer Mill
What is hammer mill?
TFS series hammer mill is a new type biomass hammer mill, which is suitable for crushing of grain, crop, Chinese herbal medicine, straw, potato, seasoning, etc. GEMCO hammer mill is small scale and multi-purpose, it not only can crush corn, sorghum, rice, soybeans and other kinds of food, but also can crush soybeans, fresh sweet potatoes, fresh potatoes, pepper, Chinese herbal medicine and so on. Our hammer mill can be equipped with sieve with different specifications according to the needs of users, in order to process materials into variety parameters.
This biomass hammer mill can process wood, fresh sweet potatoes, corn, grain, plant hulls, corn, wheat, soybeans, and other biomass materials into powder with 3-5mm diameter, so that the material can be used to make pellets. GEMCO wood hammer mill can be divided into two types, hammer mill without cyclone or with cyclone, you can choose according to your needs.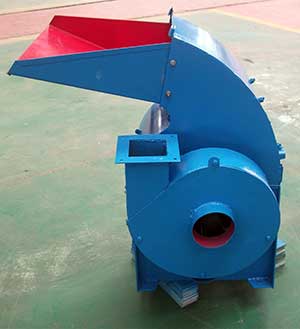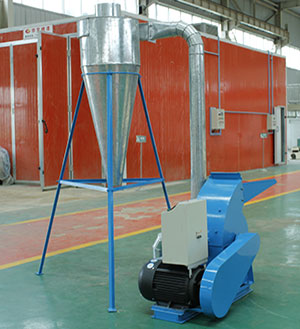 Hammer mill
Hammer mill with cyclone
Advantages of GEMCO hammer mill
Automatic mechanical feeding: the operation is convenient and quick, and the production efficiency is high;
Smooth work: continuous grinding, balanced processing, safe and reliable;
Durable: steel structural components. The material is solid and reliable, use high-power self-aligning bearings, long service life;
Low cost: low power; excellent cutting tools, double blade, service life can up to 500 to 1000 hours, and can be repeated regrinding;
Easy to move: trailer type hammer mill can be produced according to customer requirements, to facilitate field production
Working principle of GEMCO hammer mill
The machine breaks the material into the crushing chamber through a high-speed hammer, under the influence of centrifugal force, the crushing powder is sent out through the sieve hole under the centrifugal pressure of the rotor and the suction of the fan。 The powder particles that are not through the sieve repeat the process until they can be sent out through the screen.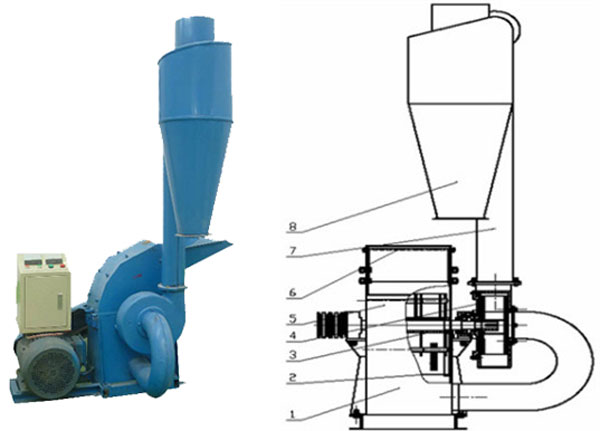 | | |
| --- | --- |
| 1. lower body | 5. upper body |
| 2. sevier | 6. feeding port |
| 3. rotor | 7. discharging outlet |
| 4. air fan | 8. cyclone |
Hammer mill specification
We have both electric motor hammer mill and diesele engien hammer mill for our customers to chhose. Generally, the electric motor is necessary, but if your working area is difficult to get electric power, you can choose our convenient diesel engine hammer mill. Following is their specification.
Electric motor hammer mill
Model
Output Capacity (kg/h)
Power
Screen
mesh (standard)
Hammer Quantity
Diamesion
Weight(kg)
FSP158B
100-200
2.2 KW Single phase
4
16
750*450*730
75/85
FSP198B
200-400
3 KW 3 phase
4
16
1000*750*1120
120/135
FSP198B
240-400
4 KW 3 phase
4
16
1000*750*1120
120/135
FSP420B
800-1000
7.5 KW 3 phase
5
16
1200*1000*1220
250/270
FSP420B
800-1000
11 KW 3 phase
5
16
1200*1000*1220
300/320
FSP420A15
800-1000
15hp
5
16
1650*800*1120
370/390
FSP420A22
800-1000
22hp
5
16
1650*800*1120
390/410
FSP500B-28
1000-1200
11 KW 3 phase
5
16
2200*1000*1020
470/500
FSP500B-28
1000-1200
15 KW 3 phase
5
16
2200*1000*1020
500/530
FSP500A-28
1000-1200
22hp
5
16
1650*800*1120
370/390
FSP500B-40
1200-1700
22 KW 3 phase
5
24
2200*1050*1020
710/755
FSP500B-40
1200-1700
30 KW 3 phase
5
24
2200*1100*1270
800/835
FSP500A-40
1200-1700
55hp
5
24
2250*1150*1270
995/1065
FSP500B-60
1700-2100
37 KW 3 phase
5
36
2300*1150*1350
1150/1230

Diesel engine hammer mill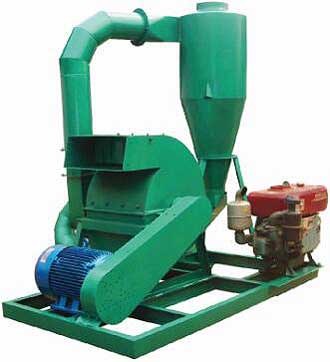 Type
Capacity (Hp)
Output (kg/hr)
Weight (kg)
Package Size (mm)
TFS420
15
250-500
370/390
1650*800*1120
TFS420
22
250-700
390/410
1650*800*1120
TFS500
55
800-1100
Cyclone: 125/145
Hammer Mill: 310/330
Diesel Engine: 650/590
2700*900*1700
1150*800*1270
1500*1050*1320
Why choose GEMCO hammer mill
At present, GEMCO has got a number of core patented technology in biomass granulation, in addition to household small biomass pellet machine and hammer mill, we also provide our customers with integrated pellet plant and various of spare parts like flat and die. What's more, we also have the ability to provide customers with all-round three-dimensional services from design, manufacturing to installation, commissioning and training. Up to now, we have built several turnkey biomass pellet production lines by ourselves in Eastern Europe, South East Asia, South Asia, northern Europe, Western Europe, North America and South Africa. GEMCO hammer mill is your ideal choice to crush agricultural raw materials.