About
Anyang GEMCO Energy Machinery Co, Ltd(GEMCO) is a leading biomass energy machinery supplier of China, which was established in 1997. Over the years, we are dedicated to biomass machinery research and development, manufacture, sales, installation and adjustment. The biomass energy machinery include flat die pellet machine, integrated pellet plant, complete pellet production line, flat dies and rollers of pellet machine. GEMCO have its own factory and R&D department. Currently, GEMCO has 150 proficient staffs and 25 researchers, including 8 senior engineer with doctorate and master degrees. GEMCO has passed ISO9001 international quality system certification and EU CE Certification, more than 80% of its products are exported to overseas.
GEMCO is a superior wood pellet machine manufacturer. If you want to make your own wood pellet machine or pellet production line, you can get one-step service from our company.
GEMCO is a member of China Association of Rural Energy Industry(CAREI), we are devoted to development and utilization of new energy resources, especially biomass energy.
GEMCO is the standard maker of China flat die biomass briquetting technology, so our flat die pellet machine has higher quality and our biomass energy machinery is more reliable.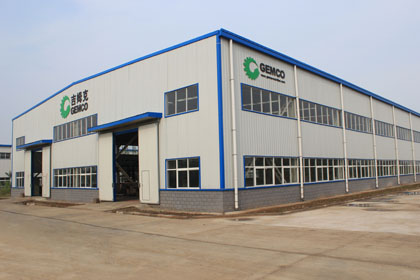 Workshop outside
Process of making flat dies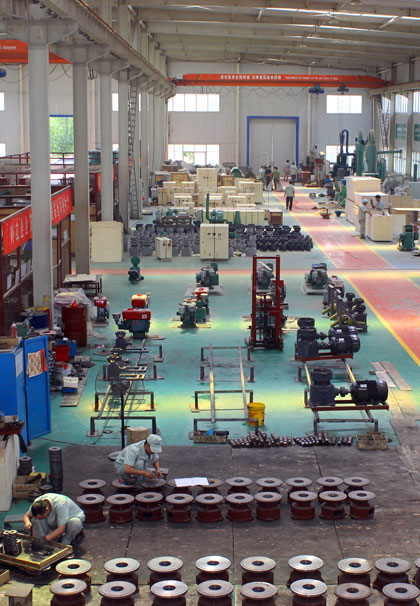 Our workshop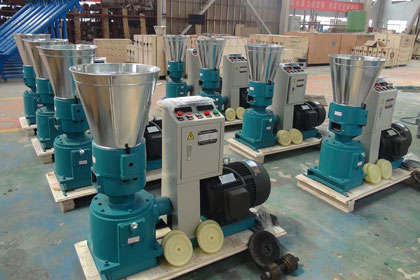 Finished pellet press for sale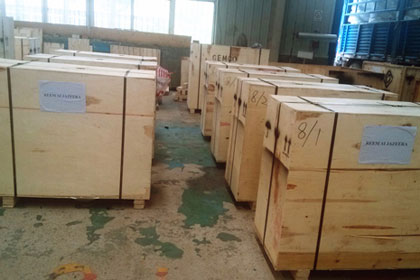 Well packaged pellet presses
Our advantages
Biomass energy machinery leader.
GEMCO pellet machines sell well at home and abroad, which takes the largest Chinese market share of pellet machines and have been exported to more than 100 countries and regions in Europe, Southeast Asia and Africa.


Strong R&D team.
Our R&D team has 25 researchers, including 8 senior engineer with doctorate and master degrees. They have made great efforts in technical innovation of biomass energy and pellet machine, which ensures that GEMCO is very professional and the products are first-class.


Our own factory.
We have our own factory and over 40 production lines in China. In order to ensure our power of competition, our staffs can control every step of the production process of pellet machines. More than 10 years operation, GEMCO has gained great reputation and trust for our exquisite technology, good quality, on-time delivery and excellent after-sale service.


Reliable product quality.
GEMCO has advanced mechanical manufacturing equipment, so our pellet machines have the advantages of reasonable design, reliable quality, simple structure, convenient operation, small size, labor saving and electricity saving. GEMCO pellet machineries adopt world advanced gear power transmission technology, the working efficiency gets 15% up and the attrition 30% down.


Attractive price.
Due to wide market and large customer base, GEMCO also achieves wide client's portfolio and minimizes production cost. Thus our pellet machines have attractive price, the cost performance is higher. If you want to purchase a pellet machine or other biomass energy machinery, you can contact us at anytime and we will provide you with the latest quote.


Excellent performance.
GEMCO produce only highest standard pellet machines, all materials of pellet machines are high quality. GEMCO pellet machines adopt air cooling system (a national patented technology), which lengthens their working life for 70%. Besides, the energy consumption of our products are 30% lower than other pellet machines of China.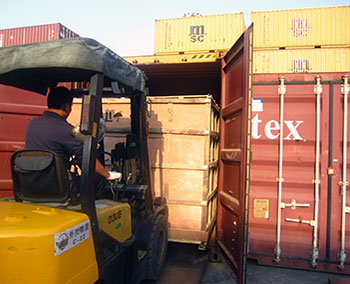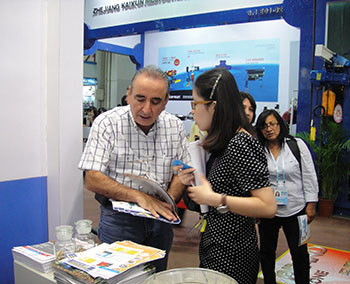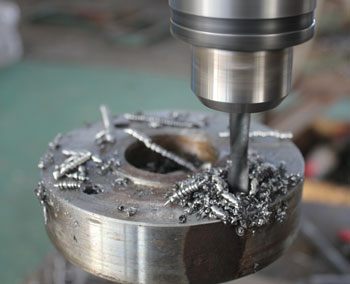 Flat die pellet machine is also called small pellet mill or flat die pellet press, which is suitable for household and small scale industry. GEMCO flat die pellet machine has high quality and output, so it is widely recommended by new and old customers. Integrated pellet plant is small pellet plant, which integrates all the functions together, such crushing, pelletizing, cooling and conveying processes. Complete pellet production line is suitable for medium and large biomass pellets processing factory. These machinery all can be used in processing wood, sawdust, straw, stalk, grass, bamboo powder, leaves, waste paper and other biomass raw materials.
GEMCO supply customers with spare parts of pellet machine, such as flat dies and rollers of pellet machine. You can purchase original spare parts from here. Our pellet machines also can be customized according to customer requirements.
Technical support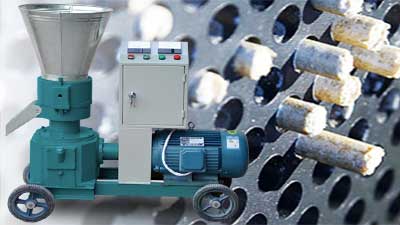 We have advanced R& D center, 25 researchers, including 8 senior engineer with doctorate and master degrees. These researchers dedicated themselves to research and development, manufacturing, installing, and debugging of pellet machinery. And they had achieved 8 patent technologies for our company.
Our own factory covers an area of over 10,0000m2 and has 150 proficient staffs. Our staffs would conduct a series of rigorous tests and experiments before these pellet machines are delivered to the customer.
GEMCO has world advanced mechanical manufacturing equipment, which is an important guarantee of quality. Flexible automated production to reduce production costs, shorten production cycle.
Cetifications
China Association Of Rural Energy Industry(CAREI)
China Flat die biomass briquetting technology standard-making group
ISO9001 international quality system and EU CE Certification
10 patents on biomass briquetting and flat die pellet press
Chinese customs class A enterprise, over 80% products for export
High quality supplier for made-in-china.com and Alibaba
100 patented applied technologies. Based on professional team, strong research capability and strict testing standards, GEMCO can guarantee you the top-class Biomass Energy Machineries.